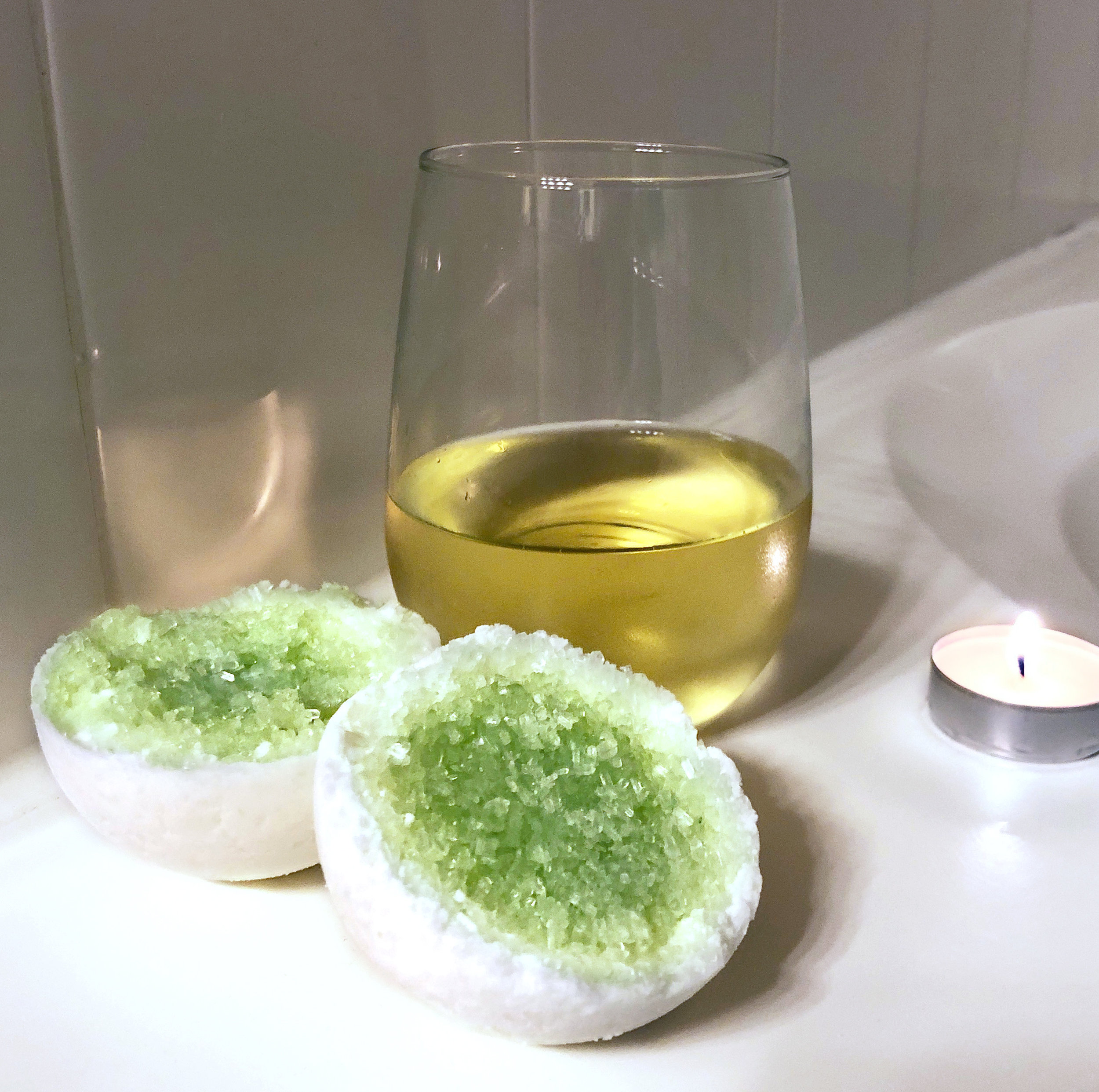 Geode Bath Bombs
What better way is there to relax than with a nice hot bath, a glass of wine, and a pretty geode bath bomb!
Learn how to make bath bombs with a little twist! We'll introduce you to your ingredients and you'll learn what does what and how they work together to create that critical bath bomb effect - fizzies! And soften your skin, and help you relax, and smell great… Ok they have lots of critical effects.
You'll learn what makes these different from making regular bath bombs and how to achieve the perfect geode look. You'll also know how to make non-geode bath bombs after this class, we'll explain the differences. Make yours in your favorite colors and scents, we'll have a variety for you to choose from, and get ready for some serious relaxation!
Why we love this workshop:
An excuse for a girls night out at the workshop and later, lots of excuses later for a "me night" with a bath and candles and these amazing bath bombs? What's not to love?!
What you get:
Step-by-step instruction

All project supplies included

Bath bomb molds - yours to keep!

Take home 6 geode bath bombs

Complimentary refreshments
All events are BYOB!